Click on the items below to find more information about some of the important aspects of our school.
Should you require a hard copy of any of the information provided here or elsewhere on the website, we will provide this free of charge upon request. Should you be entitled to a translation, audio or braille format, this will also be made available for you.
St Mary's Mission Statement [PDF]
Key Stages [PDF] - an explanation of the key stages in Primary education
Curriculum Statement [PDF] Curriculum Details at St Mary's 2014 National Curriculum
Key Stage 1 and 2 SATS results:
DfE school performance tables website - this is a link to the published performance data on our school
LA Inspection Report Nov 2013 [PDF] read our parent summary here
Funding for Sport - how our PE funding is being spent
School uniform School timetable
Performance Inspection reports
Ofsted Report - To read the full Ofsted report - click here for more information about Ofsted - click here
Our most recent Ofsted inspection took place in July 2018 and the our last R.E. review was in February 2015.

RE inspection - To read the full Section 48 report (by the diocese) click here [PDF] or for further information regarding the Catholic Education Service - click here and the
"Overall effectiveness of this Catholic school" is "Grade: 2 - Good"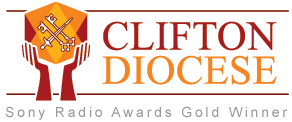 Parents View - Ofsted
| | |
| --- | --- |
| Parent View is arranged by Ofsted and gives parents the opportunity to express their views on 12 aspects of their child's school. To view the results for St Mary's school, click here | |

If you wish to give your view, please click on the icon above 'Give Ofsted your view on your child's school' to register and complete a survey about the 12 aspects of St Mary's School or click here