Early Years
Friday 14th September 2018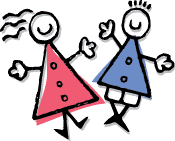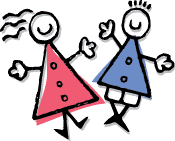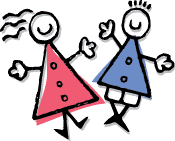 Dear Parents/Guardians,
A very warm welcome to all of you and your children from the new Nursery team. It has been great to meet you all now and see how the children are settling in to the daily routine already.
We are: Mrs Ali Gouzien - Nursery teacher – (previously in Reception and then KS1).
Mrs Emma McQuinn, Mrs Tanya Streatfield and Mrs Suzanne Findlay - Nursery Assistants.
This year we are taking the opportunity to develop your child's confidence and imagination within the Early Years curriculum to enhance their learning ready for when they start school. This we will do by giving your child the opportunity to develop various skills right across the curriculum especially through play.
One of our priorities is to keep your child safe and to instil a safe and secure environment for them to flourish in. A 'Nursery pupil information profile' will be given out to fill out in order for us to have important information regarding your child quickly at hand and this will be kept securely in our setting.
As we are very fortunate to be able to use the lovely environment within the school grounds, welly walks will be a regular part of your child's learning. We will learn more about the seasons and wildlife first hand. Therefore, we ask that your child brings in their own pair of named wellies so that they are available to wear whenever they are needed. They will be kept near their peg for easy access.
We plan to be able to visit the local library each term too and Tracy or one of her colleagues is excited about leading story sessions to encourage and develop a love of books. The children are showing that they already love listening to and sharing books, rhymes and songs in Nursery each day.
As well as having a drink in their lunch box we ask that they always have a named water bottle in each day to promote a healthy lifestyle. The children are given the opportunity to have a snack and milk each morning but if your child does have milk, could you please register them so that the dairy provide the right number each day. Details are available from the school office.
We would also like for you to continue to send your child in each session that they attend with their own bag from home with a change of clothes in (nappies or pull ups if applicable too) as that works well. We will provide a zip up wallet for any letters or art/mark making that they have done to go in to. This will need to be returned to Nursery each time that they come in though please.
We are really looking forward to the year ahead and working in conjunction with you. If you have any queries or concerns, please do not hesitate to contact us.
Please note that our school is a 'Device Free Zone'. If you take out your mobile phone, you will be asked to put it away. Thank you for your understanding.
Thank you for your support
The Nursery Team