Robins Class (Reception)
Staff:
Teachers: Mrs Warbuton Mrs Natalie Warburton (Monday – Thursday) and Mrs Katie Essex (Friday)
Teaching Assistants: Mrs Lynne Waldron Mrs Sara Morea & Mrs Bernie Tarrant

Friday 11th January 2019
Dear Parents and Carers for children in Robins Class (Reception),
Welcome back! We hope that you enjoyed a peaceful Christmas break and thank you for your generous cards and gifts.
We ended term 2 with a super nativity production and a multi-cultural celebration of snowmen from all over the world. Thank you for taking the time to discuss your child's country with them; even the staff learnt some facts that they didn't know! The singing and dancing in the hall was a wonderful end to the day.
This term, our topic will be 'Blast Off!'. The whole school will be embarking on an age appropriate version of a space topic. The texts we will be covering are:
'Whatever Next!' Jill Murphy

'Peace at Last' Jill Murphy

'Beegu' Alexis Deacon

A collection of 'nonsense poetry'!
Please take a look at our 'Topic Web' for a more detailed account of our planning. As usual, we are on the look out for a long list of items. Please let me know if you can provide any of the following:
Natural Materials for Maths
Wooden shapes, pinecones, shells, pebbles, conkers etc.
Craft and writing materials
Envelopes, different textures of paper, notelets, blank cards, sequins, pipe cleaners, old greeting cards, gems etc.
Large 'gardening bins' like these for outdoor use: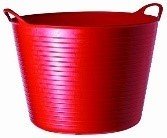 Please take a few moments to read these updates:
Robins Class
As you will know, Class 1 and 2 children have now merged together to form 'Robins Class'. Now that the children have settled into school, we will line up on the playground in the mornings with the rest of KS1.
There will be 5 groups of approximately 6 children. Red, Yellow, Green, Blue and Orange group. We may swap these group names for something more exciting in the near future as we would like the children to take some ownership.
Now that the children are reaching a new stage in their development, we will be introducing more Literacy and Mathematics table top learning into their day. We will still have Show and Tell but the children will earn it through their pasta reward jar. We shall let you know as soon as they have 20 pieces!
Home Learning
In addition to the sounds and tricky words, the children will now be given a 'Keyword Lotto'. This will enable children to learn decodable and non-decodable common words. We will be welcoming Mrs Sara Morea, a very experienced Teaching Assistant into Robins every morning from Monday-Thursday to support with keywords. It is essential that your child's book bag is in school every day along with the zip folder, reading book and reading record.
PE Kit
PE will be on Mondays and Fridays. However, we ask that PE kits are kept in school all week as a spare set of clothes tends to come in handy! Please bring it in every Monday (to be hung on their peg) and we will send it home every Friday for a wash. For the time being, the Monday session will be outdoors so please provide a tracksuit and daps as stated in the kit list. It is essential that all items of kit are labelled.
Learning Journey Browse Meetings
I am afraid that our staff meeting has changed to a Thursday evening which means that we need to change the Learning Journey Browse dates.
Thursday 7th February 3-3.30pm- changed to Wednesday 6th Feb
Thursday 16th May 3-3.30pm – changed to Wednesday 15th May
If you have any questions or concerns about your child's learning or anything else, please make contact with one of us immediately.
Thank you for your continuing support.
Kind regards,
Mrs Natalie Warburton (Monday – Thursday)
Robins Class Teacher
SENDCO (Friday)
Mrs Katie Essex (Friday)
Robins Class Teacher
Science Leader
Mrs Lynne Waldron, Mrs Sara Morea & Mrs Bernie Tarrant
Teaching Assistants in Robins
Non-Negotiables
Please find below our minimum expectations for the children who join us for their Foundation Stage:
Year R Maths

Count reliably to 20.

Order numbers 1 – 20.

Say 1 more/1 less to 20.

Add & subtract two single digit numbers.

Year R Writing

I can write simple sentences which I can read and others can read.

I can write my name (correct upper and lower case).

I can use capital letters and full stops in my sentences.

I can write clear sentences.

I can hold my pencil correctly.

I can form letters correctly in words I know.

Year R Reading

I know all my letters and sounds up to phase 4.

I can read some tricky words.

I identify rhymes and alliteration.

I join in with rhyming patterns.

I can read & understand simple sentences.

I can show understanding when talking with others about what they have read.

I can make basic predictions.

I can recognise the start and end of a sentence.

Year R Oracy

I can talk about how a story starts.

I can talk differently to a friend and to the class.

I can use complete sentences to explain or describe things.

I can stand up in front of others and tell them about something that has happened to me.

I can co-operate and contribute when playing with others.

I can listen carefully to what is being said and repeat it.

I can know not to interrupt when someone else is saying something.