Welcome to 1F!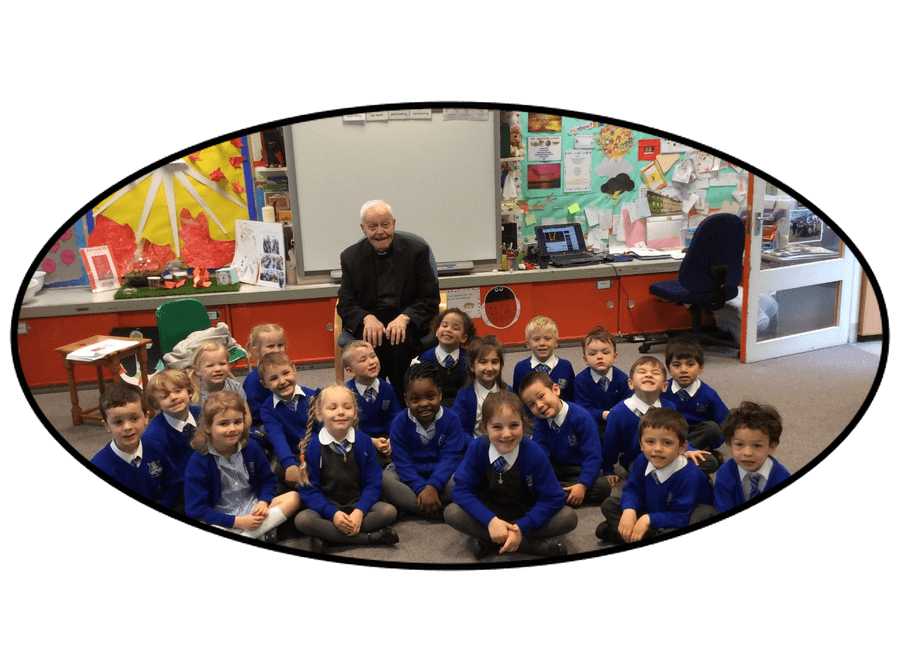 In our class we show God's love to others through kind words and actions. We have lots of fun, try our best and believe in ourselves. Our teacher is Miss Fairclough and our teaching assistant is Miss Fletcher. This term we are exploring 'mini-beasts' and our topic is called, 'A Bug's Life'. We kicked off our summer term by looking at the story of 'The Very Hungry Caterpillar' by Eric Carl. We found it incredible how much fruit the very hungry caterpillar ate and decided we'd like a bit too. We have been busy designing, planning and making our own fruit kebabs.
To observe the journey and transformation of the caterpillar for ourselves, Miss Fairclough bought in some live caterpillars. We have loved passing them around and observing their changes over the last two weeks. Here is some of our fantastic writing and beautiful creative drawing about the caterpillar's life cycle.
In Maths our 'bug theme' has continued, we are becoming super with recognising our numbers to 20 and beyond. We have also met 'Libby the lonely ladybird' who felt a bit sad (due to the fact she had no spots). However, now that we are able to give her an even amount of spots on each wing and talk through our problem solving she is a very happy ladybird.
In addition to caterpillars we also have tadpoles and fairies living in our classroom! We started discovering little notes in our class after Easter and had no idea who was leaving them. The notes gave us some clues about who it might be, but we were sure it was fairies when we saw little houses appear above our forest role play area! Some children have been so curious to find out more about the fairies that they have written their own notes with some questions for them.