Welcome to Term 5 in 3EG!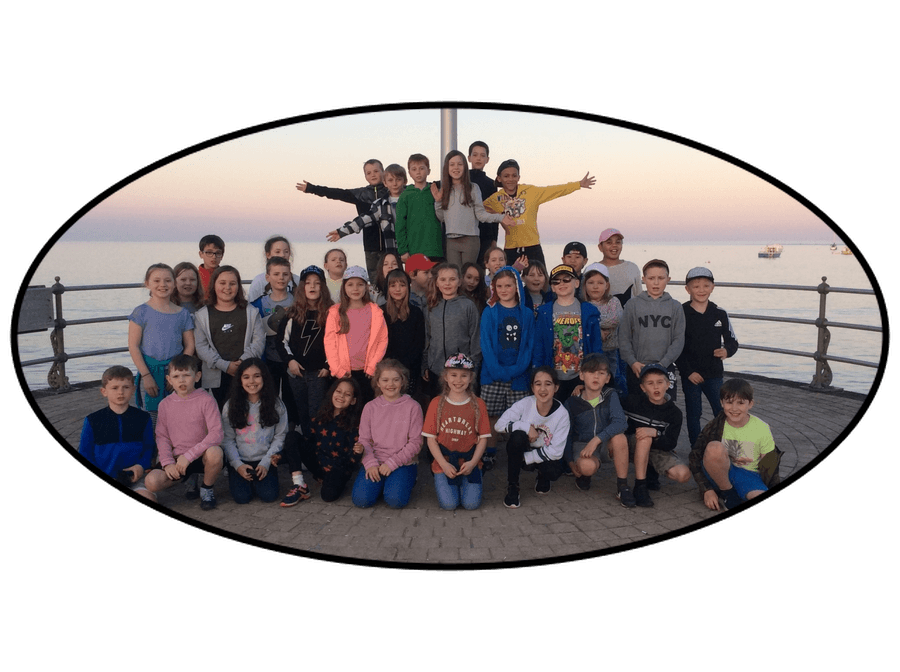 Well done all those Year 4s who went to Swanage this year - you not only had a great time exploring Corfe Castle, creating beach art and meeting the infamous Mr Strict and Miss Jelly - but your families can be very proud of every one of you, you were fabulous ambassadors for our school! (A big thank you from Mrs Gabriel for letting her join in all the fun.)
Meanwhile the rest of the class were having a supersonic time with Mrs Essex, learning all about Fight. They took part in a range in arrange of activities including kite building, sketching birds of prey and conducting a scientific investigation relating to helicopters. All in all, a very uplifting experience!
Lots of wonderful photographs were taken and models made over Easter to launch the exploration of our new topic: Around the World. Thank you for who took part.
Other highlights of this summer will be our Class Mass on July 4th, Sports Day, the Key Stage 2 disco, a summer trip and swimming for the Year 4s. We have already been lucky enough to have had additional lessons of PE with a cricket coach and there is still special netball coaching to look forward to later in the term. Now that the weather is improving we will hope to spend more time outside so please ensure that PE kits stay in school for the whole week.
We are looking forward some class music lessons with the wonderfully talented and enthusiastic Mrs Taylor, who will also be taking some members of 3EG to represent the school at the Chippenham Folk Festival. Good luck everyone!
Huge thanks to all of the parents who so kindly give up time to hear the children read in school. Mrs Edmonds, Mrs Santos, Mrs Findlay, Mrs Wastell-Clark and Mrs Morgan you are doing an amazing job, and we really appreciate all your help! Thank you to all parents for hearing your read children at home to earn their regular reader certificates.
To all the wonderful children who make up 3EG - continue to work hard in school, have fun with numbers, using the newly relaunched Mathletics programme, keep practising your times tables and spellings and enjoy taking part in all the exciting opportunities that St Mary's has to offer!