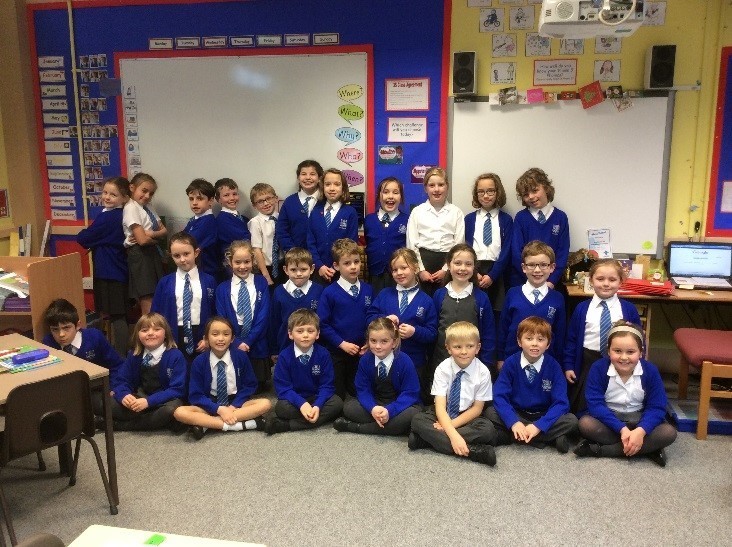 Hello! We are 3S and we learn with our teacher Mrs Smith and our teaching assistant Mrs Thomason. Mrs Thomason also teaches us Spanish on a Thursday.
We are a class of 28 children and during the autumn term we explored the whole school topic of "zoo-ology." In September we enjoyed visiting Bristol Zoo with all the other classes. As well as learning about the animals, this topic included science, RE, geography, history, literacy, art and a whole lot more! We are very excited about our topic during the spring term too – 'Art Gallery'.
It has been lovely to see the children grow in confidence this year - the Year 3's have done so well in rising to the challenge of Key Stage 2, and the Year 4's are developing their ability to work effectively as learning partners to support others while challenging themselves.
In Literacy we have been using our topic to study and generate poetry using a range of poetic devices, we have used Pie Corbett's "talk for writing" to innovate the story "If I ran the zoo", and lately we have been using Christmas adverts to inspire descriptive writing in the first person as well as letters. As part of a whole school initiative to raise the profile of reading, 3S have loved taking part in 'St Mary's Superstar Readers' and collecting stamps from our local library. We really enjoyed our walk to the library earlier in the term too. Although we didn't win the overall prize, we were so excited that we came a very respectable 2nd!!!
In Maths we have covered LOTS of topics: In addition to a focus on core operations of column addition and subtraction we have used grid multiplication to calculate with up to three digit numbers. The children particularly enjoyed using the "Mr Banker" game to practise borrowing when calculating column subtraction. We have also revisited time and of course, times tables!
In Science we have been studying green plants, including a dissection of a flower and learning how a green plant makes the glucose it needs to grow.
3S have also had a wonderful term full of celebrations in RE. We loved taking on lots of different roles to prepare for our class mass and we also celebrated the Year of Mercy in our class assembly – a definite highlight of the year so far.
Thank you to our wonderful parent helpers. If you would like to be a parent helper, please speak to Mrs Smith.