Photo Gallery
Easter Craft 2017
The Easter Craft day was a huge success.
Please see the photographs below to see a wonderful selection of Easter eggs made by the children.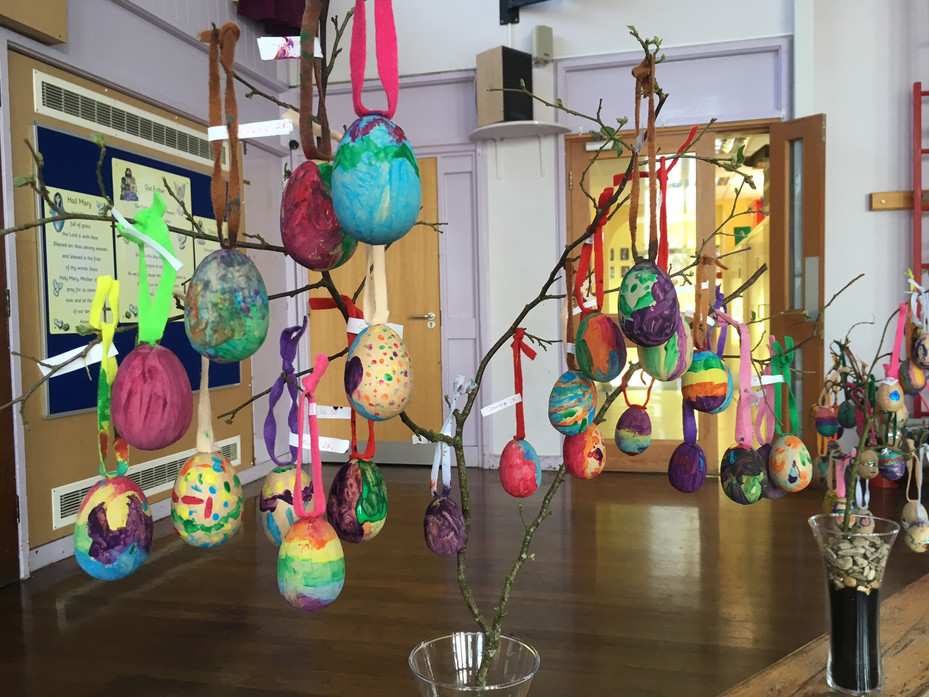 PTA Easter Garden 2017
This magnificent Easter Garden was made by 2 children from each class (with a little help from Melinda and Fei from the PTA Committee) to illustrate the message of Easter. An Easter garden has three essential features: a mound with at least one cross to represent Calvary; a stone or stone structure to suggest the empty tomb; and lots of live greenery and flowers. The younger children helped to make the base of the garden, arranging the soil and preparing the place of the flowers. The older children made the crosses, planted the flowers and helped finish the garden.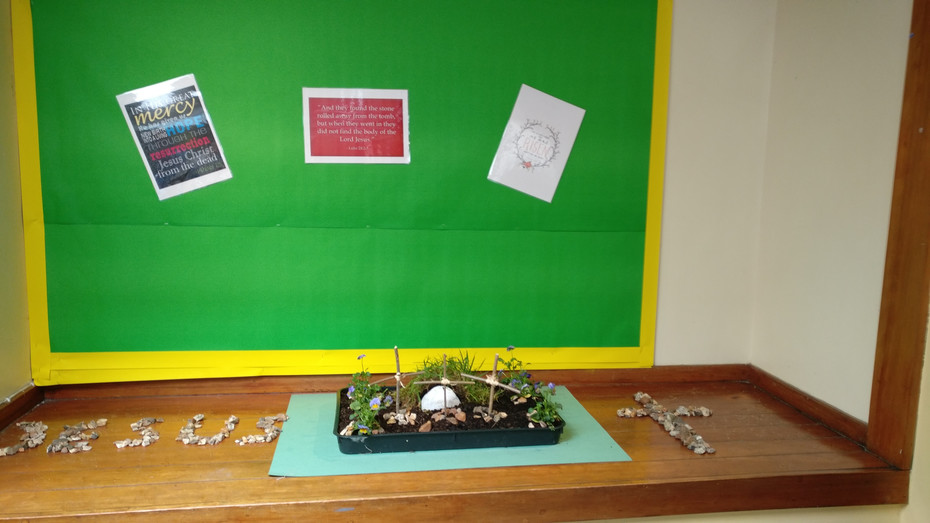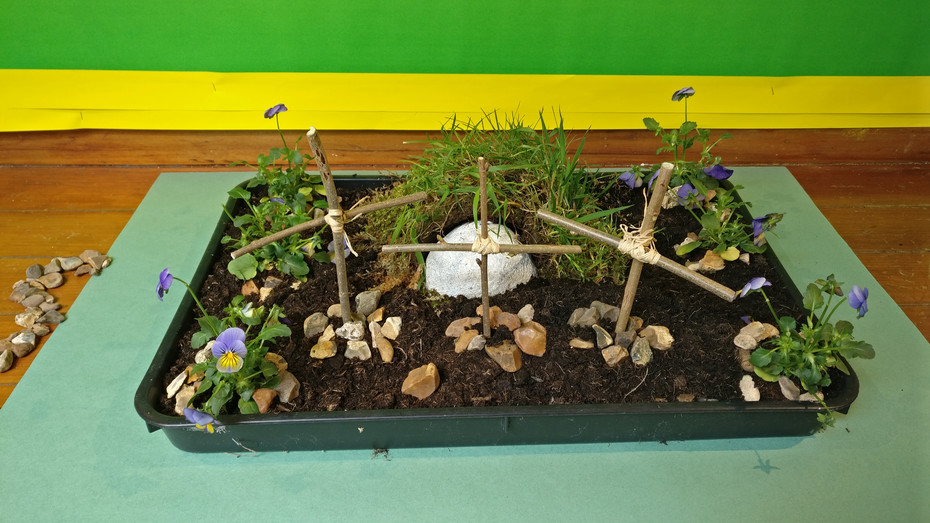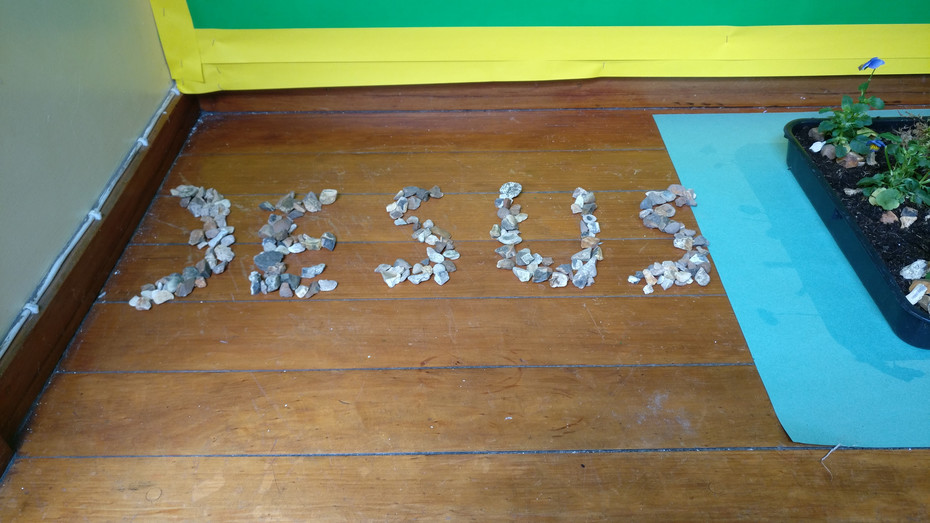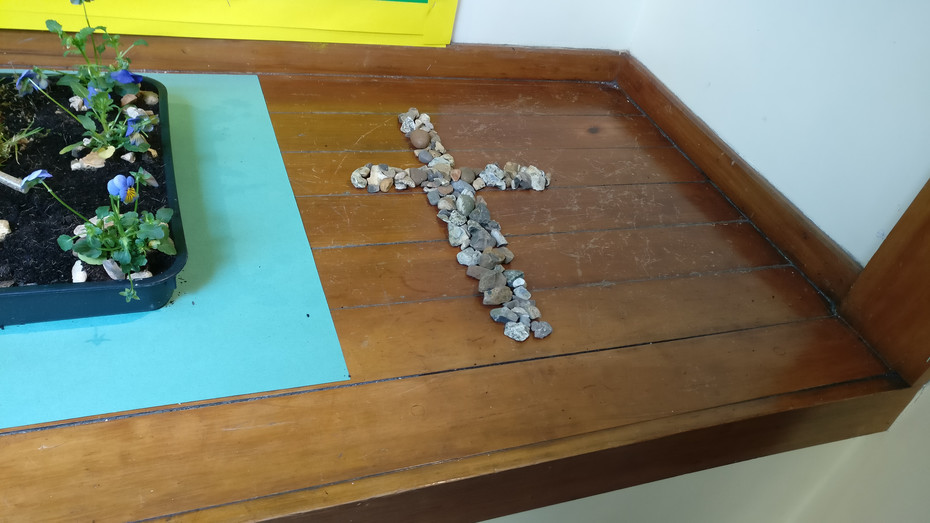 Welcome Message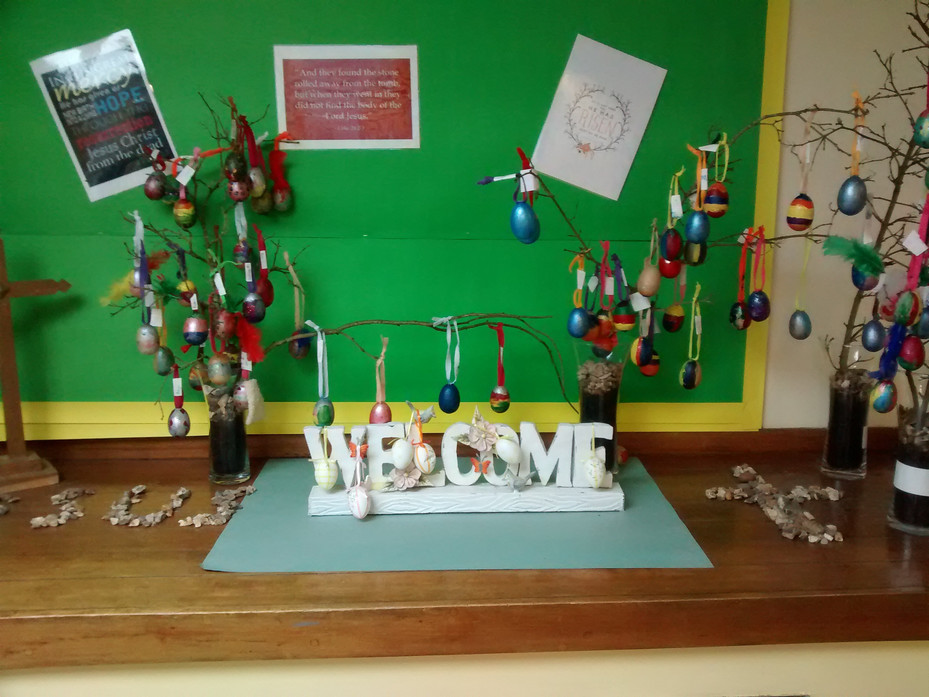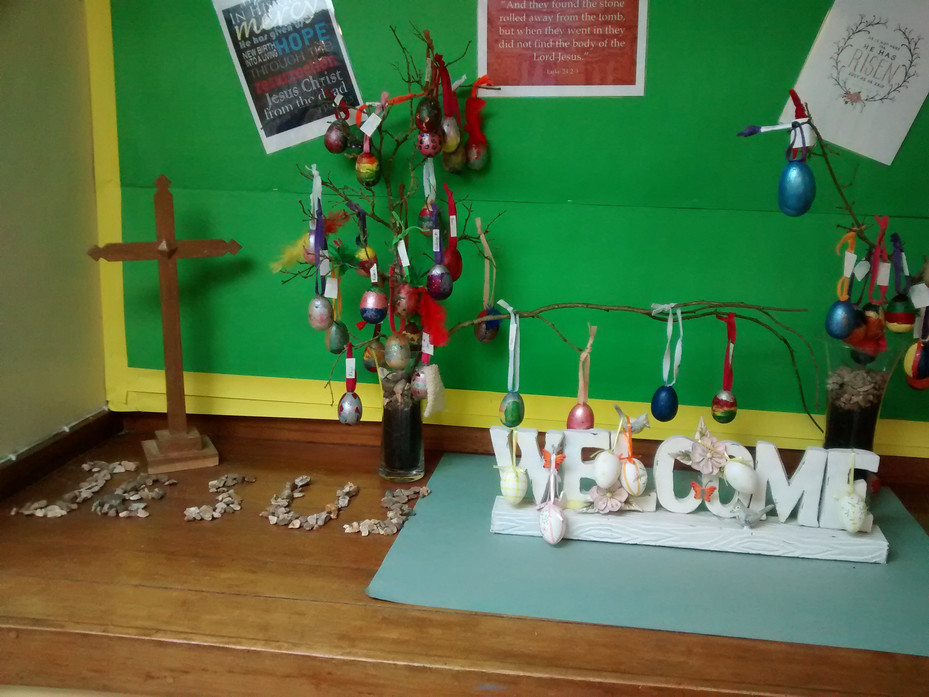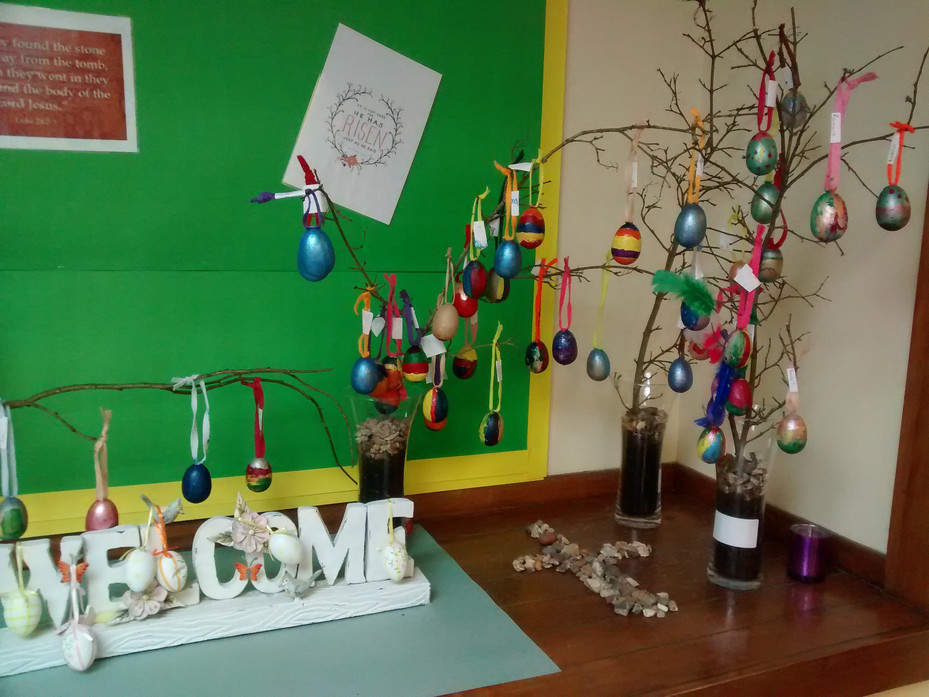 Email: stmaryschippenhampta@gmail.com