Welcome to Kingfishers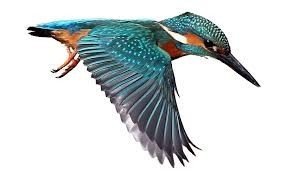 Year 3
Class teacher – Mr Dawkins
Class Teaching Assistants – Mrs Smith Monday to Thursday. Mrs Morea Thursday and Friday.
Welcome to Kingfishers! Our class is very exciting and full of energy and music.
Year 3 is a hugely important year in your child's school career as it provides the transition from KS1 to KS2. We have high expectations in reading, writing and maths and are always encouraging the children to do the very best they possibly can.
Our aim is to fan the flames of your child's love of learning through engaging topics that are usually based around our class novel. We use learning games, songs and practical resources to bring learning to life and make it memorable. We hope to develop our pupils' learning skills and attitudes to set them up for as much success as possible in the future.
"Education is not the filling of a pail, but the lighting of a fire" – William Butler Yeats.
Please find below our curriculum expectations.
Here are links to the songs we have been learning to help with the 3, 4 and 8 times tables. Feel free to play them at home!
Class Newsletters can be viewed here.
Learning this term will include:
English - This term we will study the classic novel The Iron Man by Ted Hughes which tells the story of a mysterious giant robot who appears on earth with no explanation. How will people react to his arrival? Are they friend or foe? We will be using Talk for Writing techniques to learn parts of the story off by heart, study its structure and grammar, and rewrite our own versions. We will focus particularly on writing exciting stories that use powerful words and ideas to build tension and make the reader want to find out more, while continuing to ensure basics like full stops and capital letters are consistently correct. Any help you can provide at home would be much appreciated.
I am very excited to get started with our class novel - Fortunately, the Milk by Neil Gaiman. It is a fantastic, funny story about the outrageous adventures Dad has when buying milk which I am sure the class will enjoy greatly.
Reading books - Please remember that all children should have a reading book in school everyday. Free readers may choose to bring books from home or borrow books from school. We will endeavor to hear all children read at least once a week at school, but children should be reading at home every day.
Book change days - Books are now being changed as and when children finished them and hand them in to be changed – there is not particular day for this. Most of them are reading books from home so please do make sure they are changing them regularly.
Maths - This term sees the start of a new and exciting maths scheme called Power Maths. Children will explore the maths curriculum through more practical and visual learning activities using text books and workbooks. Year 3 trialed these lessons last term and really enjoyed them so we are looking forward to exploring them further. MOT (maths on track) sessions will continue as before, whereby children will practice mental arithmetic skills and times tables. These are hugely important skills and underpin the rest of their mathematical understanding. Please continue to learn times tables at home and support with homework where and when you are able. Year 3 have practised 3s and 4s and will now learn 8s.
RE - We begin this term with a brief analysis of the role of the shepherds in the Christmas story before moving on to explore the revelation of Jesus as God's son through events such as his baptism. Towards the end of the term we will look at Sikhism and compare its belief systems to our own.
Science - This term's topic is rocks. Children will observe and experiment on different types of rocks and learn about how they are formed. I am excited to investigate the formation of fossils as well. This links with our geography topic outlined below.
Geography - Volcanoes! Year 3 will journey to the very centre of the earth to discover just what is beneath our feet and what happens when it explodes and oozes out of the cracks. What exactly is inside a volcano? How are the formed? Why do people choose to live nearby? Do talk to your children about volcanoes at home and see what they can explain to you!
Homework - Please see the homework timetable below – it is slightly different to term 2. We will be looking together at homework and marking it as a class to ensure as much learning can be drawn from it as possible – it is doubly important that it be handed in on time so that all children can take part. Spelling tests will be sent home so that you can look together at how well your children are doing! The format for Maths homework will be changing and will be explained separately to you soon.
Stationery and toys - We were much better last term at leaving toys at home and only bringing useful stationery into class. Please help your children to be prepared for learning by bringing only the necessary items from home.
YEAR 3 HOMEWORK
Term 3
Monday

Grammar Punctuation and Spelling book

Due in on

Wednesday

Monday

Spellings

Children are expected to practise these at home during the week.

Tested on the following Monday

Wednesday

TBC

TBC
Reading – as often as possible please.