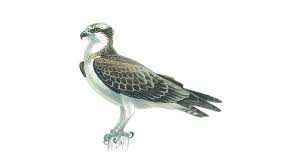 Welcome to Ospreys
Year 4
Class Teachers: Mr Alex Dodgson
Teaching Assistants: Mrs Julie Smith (Monday - Thursday Am)
Mrs Alison Purslow (Thursday PM- Friday)
Welcome to Year 4.
We hope that this year will be full of adventure, challenge and learning. This year, we will be learning about the Romans and the Victorians, studying the world around us (both locally and further afield), and developing our creative skills as the year progresses.
We would like all parents to become involved in School life. Throughout the year, we look forward to seeing you at our: class assembly (18th October), class mass (5th February), as well as parents' evenings and other school events. Term newsletters will also inform you in more detail about current topics and upcoming events. If you have any questions, queries or concerns please feel free to come and see Mr Dodgson.
We encourage and support all children to embrace their learning by being determined, flexible, curious and brave. We hope to make learning enjoyable, meaningful and aim for children to develop their independence.
Links to the Year 4 Curriculums can be viewed here.
Ospreys Autumn Term Parents Presentation can be viewed here
Ospreys Term 3 Class Newsletter can be viewed here