Welcome to Ospreys! (Year 4 and 5)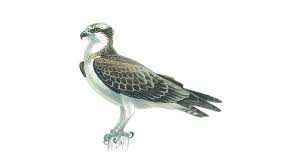 Class Teachers: Mr Alex Dodgson
Teaching Assistant: Mrs Sally Bird
We hope that this will be a very happy year for your children as they make they move up through the school. So far this year we have learnt about The Romans and Space. This learning has taken place throughout the curriculum, in our English, Science, Art, DT, History and Geography learning.
Our aim to is to invite all parents to become involved in school life and throughout the year we have planned different parents events, a class assembly, a class mass, as well as parents evenings. Termly newsletters will also inform you in more detail about current topics and up and coming events. If you have any questions queries or concerns please feel free to come and see Mr Dodgson
We encourage the children to adopt new learning attributes and support all children to develop a growth mind set: to be determined, flexible, curious and brave by using as many practical resources as possible to support their learning and by verbalising their reasoning in every area of the curriculum. We also aim for children to develop their independence and organisation skills
Links to the Year 4 and 5 Curriculums can be viewed here.