Welcome to 'Wrens'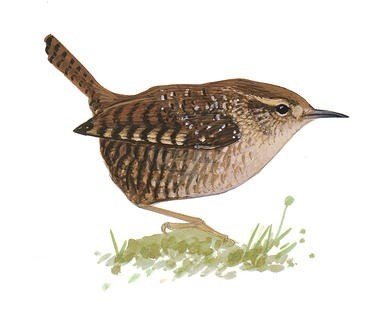 Our Nursery class where the youngest children of St. Mary's attend
Class Teacher: Mrs Angela Gabriel
Teaching Assistants: Mrs Emma McQuinn, Mrs Purslow and Mrs Tanya Streatfield
The children's age ranges from those who will turn 3 that term, to those who are 4 and will be attending school later. There are up to 20 children that attend each session, looked after by our fully qualified and dedicated staff.
Here in our Nursery setting, we pride ourselves on providing a warm, happy, nurturing environment in which the children can develop their social skills, confidence, independence and an eagerness to learn and explore - with a home from home approach. We understand the importance of play, enabling each child in our care whatever their age or ability, to develop their ideas, feelings and skills to prepare for their future learning once they start school.
Activities are planned in accordance with the Early Years Foundation Stage, with particular focus on the prime areas of children's personal, social and emotional development, communication and language skills, as well as physical skills. Their learning takes place not only inside our Nursery, but also in our outdoor area that we call the 'Nursery garden'. We also benefit from being able to use the extensive outdoor area of the School on a daily basis, which includes the playground, Early Years area with its own fort, and the field behind the School - all with secure boundaries, perfect for welly walks and for developing physical skills and their understanding of the world.
As we are part of the wider school community, we enjoy our lunches with the other children in the School hall each day. We join them for whole-school assemblies, such as the weekly 'Celebration service' and Gospel assembly and events like 'Numbers day' and 'World book day'.
Term letters inform parents and guardians, giving details about class topics and planned activities. We have an open-door approach at the beginning and end of each day too where parents have the opportunity to settle in their children at the start of the day, and to talk informally with the key staff to share both concerns and successes regarding their child.
Wrens Autumn Term Presentation
Wrens Class Newsletter - Term 3 January 2020