Welcome to Robins Class
Reception
Teachers: Mrs Natalie Warburton (Monday- Thursday)
Mrs Katie Essex (Friday)

Teaching Assistants: Mrs Bernie Tarrant and Mrs Lynne Waldron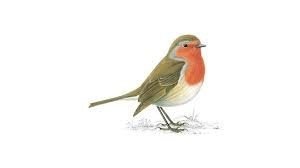 Welcome back to the Spring Term in Robins!
The children have gelled beautifully since the merge at Christmas and the environment has also evolved. The children have taken ownership of their indoor and outdoor space and are helping to develop it on a daily basis.
In Literacy, we have been learning to write sentences with capital letters, finger spaces and full stops. Now we are moving onto rhyming strings and nonsense poetry. What fun!
In Maths, we have been learning to estimate, using part- part- whole and bar method. More recently, we have explored doubling and halving.
In other news, we received a very exciting email this week. It came with a video attachment. Would you like to view it?
Why not take a few moments to peruse our recent photography? At the top of this page.
Non-Negotiables
Please find below our minimum expectations for the children who join us for their Foundation Stage:
Year R Maths

Count reliably to 20.

Order numbers 1 – 20.

Say 1 more/1 less to 20.

Add & subtract two single digit numbers.

Year R Writing

I can write simple sentences which I can read and others can read.

I can write my name (correct upper and lower case).

I can use capital letters and full stops in my sentences.

I can write clear sentences.

I can hold my pencil correctly.

I can form letters correctly in words I know.

Year R Reading

I know all my letters and sounds up to phase 4.

I can read some tricky words.

I identify rhymes and alliteration.

I join in with rhyming patterns.

I can read & understand simple sentences.

I can show understanding when talking with others about what they have read.

I can make basic predictions.

I can recognise the start and end of a sentence.

Year R Oracy

I can talk about how a story starts.

I can talk differently to a friend and to the class.

I can use complete sentences to explain or describe things.

I can stand up in front of others and tell them about something that has happened to me.

I can co-operate and contribute when playing with others.

I can listen carefully to what is being said and repeat it.

I can know not to interrupt when someone else is saying something.