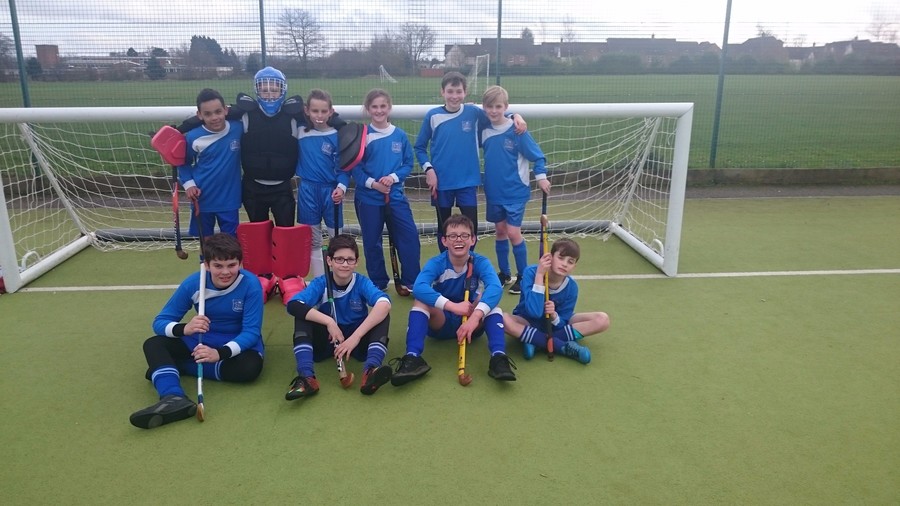 Hockey
Squad: Katie, Matthew, Myles, Manu, Peter, Barnaby, Fin, Elizabeth, Olivia, Ollie, Mikey, Will, Patrick, Oscar, Finnian, Ben, Ollie, Montse, Molly, Izzy, Chloe, Ruby, Jonah, George
Coach: Mr Burke
Training: Monday 2:30-3:30
Achievements this year:
Large and growing member base, as well as a long waiting list!

Second and fifth placed finish in the Chippenham cluster

Qualifying for the Mid-Wilts Play offs! We came third!

Highest ranked hockey team in Chippenham 2 years running

Lots of children joining the local hockey club

Enthusiasm and enjoyment all round!
This year we took part in the local school's hockey tournament. We took two teams, and both played very well!
Our first match was against our other team! It was a hard fought game but we eventually prevailed 1-0, Olivia with the all-important goal
We then played a strong Derry Hill team and, obviously well warmed up, managed to beat them 3-0.
After that came Redlands A, a team who have beaten us every year. Excellent attacking skills and resolute defending by all players meant this game could have finished with any scoreline, and in the end everyone was proud and happy to settle for 0-0. A truly excellent game for everyone involved!
We moved straight on to Redlands B, and managed to get past them 5-0, with Fin contributing 3!
At this point we knew it was important for us to keep playing well as we had a real chance of winning the tournament for the first time! Our next match again Langley Fitzhurse was really important, and everyone played excellently, winning 6-0! Our biggest win of the day! Manu bagged a hattrick, and could possibly have had a couple more.
Nerves obviously got the better of everyone in our final game against King's Lodge, as we finally conceded our first goal of the tournament. Unfortunately, this goal meant that we would be finishing in third and King's Lodge would go through to counties ahead of us! The team rallied round, worked hard and scored a great goal in the last minute through Barnaby, leaving the final score 1-1.
We finished second in the tournament, with a final goal difference of +15! Goals from Manu (4), Ollie (4), Olivia (3), Fin (3), Barnaby and Peter helped us on the way to the next round. We will be joined by Redlands A as the overall winners, and a very deserving King's Lodge team, who came third overall. A big thank you to all of the organisers. Olivia was voted as the player of the tournament for her tireless work up front.
Our other team had a great time, and finished 5th overall. After losing their first game against their friends 1-0, they then went on to beat Redlands B and Langley Fitz, and only lost out to the other teams by a couple of goals. Mikey was their player of the tournament, and a special mention for Izzy, Chloe and Ruby, who stepped in at the last minute after some unfortunate illnesses.
At the Mid-Wilts festival we found that the standard was much higher. We played in a pool of 4 teams, winning one (King's Lodge), losing one (Crudwell) and drawing one (All Cannings). This placed us second in the group and we played the second placed team from the other group (Neston), against whom we drew. Our great defence got us to this point as we actually only scored one goal all day! Matthew selflessly put Olivia clean through on goal against King's Lodge. Fin was voted player of the tournament after his shrewd positional switch to defender, and Barnaby received the 'Spirit of Hockey' award for his attitude all day.