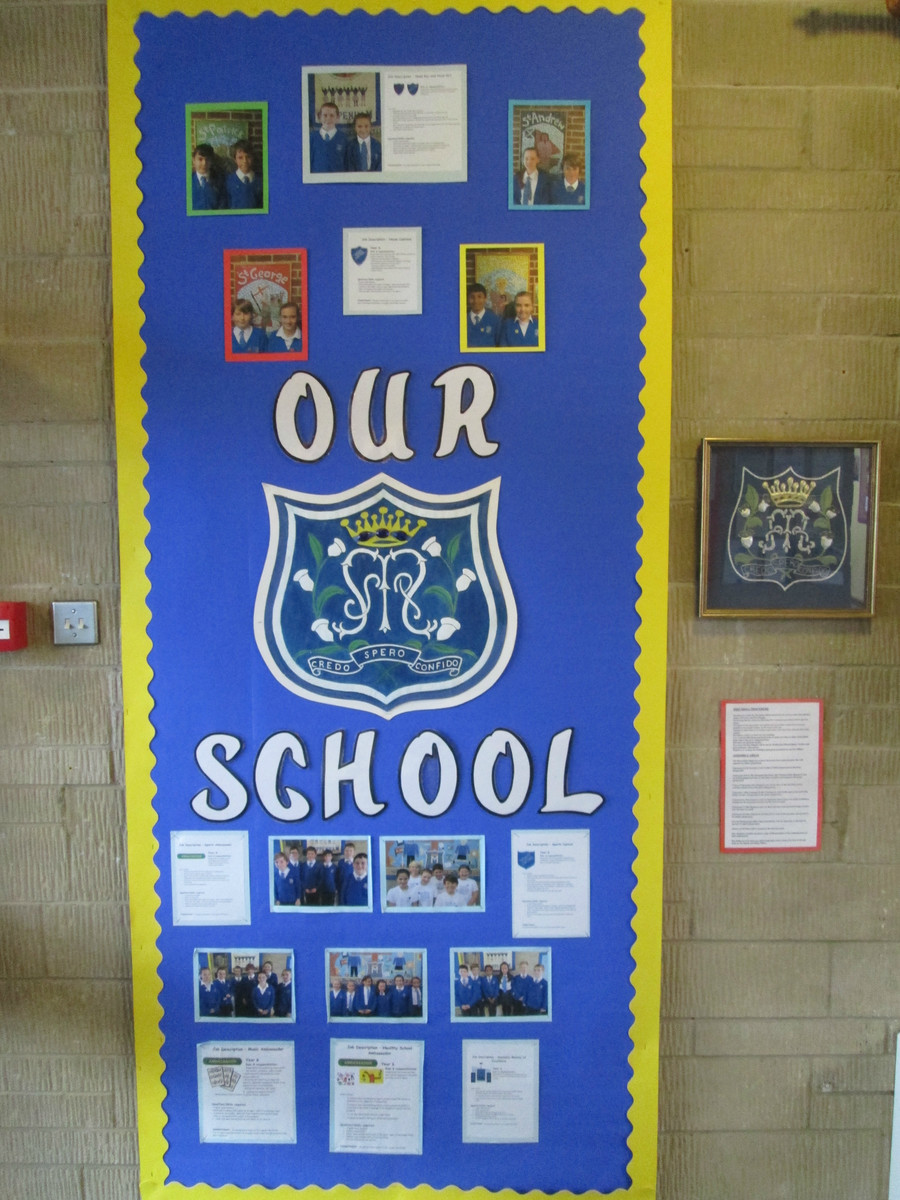 Our Year 6 pupils take responsibility for a range of areas within the school. We hope that these roles will prepare them for Secondary School, as well as for roles that they may hold later in life. The children are well aware that their residential trip to Simonsbath in October is a great opportunity for them to show the qualities we look for in many of these roles, but they also know that we are, in fact, looking to see who demonstrates these qualities from the moment they enter Year 5.
HEAD BOY and HEAD GIRL
Each year two of our Year 6s are chosen to be Head Boy and Head Girl.
To find out more about this important role, click her for the Head Boy and Girl Job Description
Currently held by: Alfie M. and Libby C.
Deputy Head Boy and Deputy Head Girl
Currently held by: Fred H. and Poppy D.
THE HOUSE SYSTEM
Our House system runs throughout the school, and all children are allocated to one of the four houses of St Andrew, St David, St George and St Patrick. (Children from the same family are put in the same house.) Children then remain in the same house throughout their time with us.
House Points are awarded daily for a wide range of achievements and effort in your child's learning and play. All points are displayed in the classroom, and are then added on a weekly basis to the House Totals displayed in the entrance foyer. Each house is collecting points in order to help the less fortunate. Please come into school to see which charities each house is championing this term, as well as which house has collected the most points.
House Captains
Year 6 children are chosen to represent each house near the beginning of the new year, click on their Job Description below:

Currently held by:
St Andrew's: Cosmo C. and Alex W.
St David's: Millie D., Ruben W. and Rocco R.
St George's: Shaun T. and Alesha H.
St Patrick's: Dylan O. and Harriet S.
Our system of Buddies forms an important part of the caring community here at St Mary's, and is one that works very well indeed. Buddies are Year 6 children, who are available to specifically play with the younger children. The younger children may approach a Buddy for any problem or difficulty they may experience; the Buddy will then take steps to help resolve the problems. All of our Year 6 children are expected to undertake this role to some degree.
This year the Y6 ambassadors for each council are:
School Council

Sports

Chaplaincy

Chair: Cordelia T.

Deputy Chair: Ellie H.

Emily F.

Emmi B.

Albert B.

Samuel M.

Hope M.