A very warm welcome from the Year 1 team
We are 'St Francis of Assisi' Class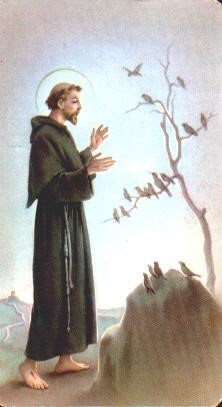 Class Teachers: Mrs Lucy Smith
Teaching Assistant: Mrs Hilary Keane, Mrs Emma Fletcher & Mrs Julie Smith
We hope that this will be a very happy and rewarding year for your children as they make the transition from Foundation Stage into Key Stage 1.
Year 1 is an exciting new beginning for children and their parents, and we support the children in developing a real love of learning. Our primary aim is to develop a safe and happy environment where your children will thrive. We value highly the importance in developing the vital skills of reading, writing and maths, alongside fostering personal and social well-being. We hope that the exciting topics we have chosen will inspire and engage your children both at home and school. We work very closely with the children's previous teachers to ensure continuity, so that the children get the best start to life in Key Stage 1.
We encourage the Year 1 children to adopt new learning attributes and support all children to develop a growth mind set: to be determined, flexible, curious and brave by using as many practical resources as possible to support their learning and by verbalising their reasoning in every area of the curriculum.
Our aim to is to invite all parents to become involved in school life. Throughout the year we have planned different parents events, from 'Meet the teacher' meetings, a class assembly, a class mass, as well as parents evenings. Term newsletters will also inform you in more detail about current topics and up and coming events.
A link to the Year 1 Curriculum can be viewed here.
Click here to access the Home and Blended Learning Page for Year 1