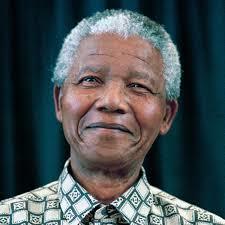 Welcome to 'Nelson Mandela' Class
Year 3 and 4
Class Teachers: Mrs Johnson
Teaching Assistants: Mrs Bird and Mrs E.
Welcome to the Spring Term and what a way it has started!
Much of the planning for term 3 has had to change due to the partial school closure, and there is another new 'normal' for us all to get used to.
I will do my utmost to support your child in their learning, whether it is at school or at home. I can be contacted on my school email address which is at the top of the home learning page.
By now, many of you have received your child's pack of books from the school office. Thank you.
The class learning for each week is posted on the class learning page, together with a timetable. This shows the daily registration, live zoom lessons and prerecorded Creative Curriculum resources. Zooms will be an opportunity for the children to see one another and myself, whether they are in the classroom or at home. This contact proved so important in the previous lockdown.
Reading Books – Please continue to sign your child's reading record each time they read and make a comment on their reading skills and discussion of the text.
For those children who are in school, please can they wear their winter school PE kit and trainers (daps) on a Thursday so that we can go outside for PE. If it is raining, we will use the hall.
More than ever during this time, we need to remember our school values of Love, Faith, Resilience, Courage, Respect and Aspiration.
Please take care and stay safe.
Click here to access the Home and Blended Learning Page for Year 3
We are all children of God, one family working together to develop a community of shared values, shared challenges and equal opportunities through knowledge and understanding of the Gospels, with Jesus Christ as our teacher."
St Mary's Catholic School Mission Statement
Rugby with Nelson Mandela Class