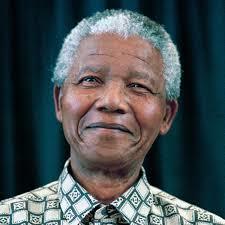 Welcome to 'Nelson Mandela' Class
Year 3
Class Teachers: Mr Dodgson
Teaching Assistants: Mrs Bird
We are looking forward to an year of fantastic learning adventures. We hope to provide a safe and happy environment for all children to thrive and always achieve their best. The key skills in reading, writing, speaking and listening and Maths are our daily teaching and learning focus. Our exciting term topics provide opportunity to inspire and engage your children at home and school, with knowledge and understanding through the wider creative curriculum of Science, Geography, History, Arts, Design and Technology, as well as also Music, Computing, PSHE and PE.
We hope parents will take the opportunity to become involved in school life and embrace the learning at home. Throughout the year we have planned different occasions, such as a class assembly, a class mass, as well as parents evenings. During the current time, these may be done virtually or differently to previous years.
We continue to encourage all the Year 3 children to become independent and curious learners, providing opportunity to develop a growth mind set and embrace the school values of Love, Faith, Resilience, Courage, Respect and Aspiratrion
Learning this year will include:
Recovery Curriculum – Our 'Recovery Curriculum' will underpin everything that we do in school. The children's mental wellbeing and recovery is just as important as their academic recovery and we will have plenty of opportunities to talk about and share our thoughts through ongoing and extended 'recovery' PSHE lessons, which are supported by Barry Carpenter, a Professor of Mental Health in Education at Oxford Brookes University.
Religious Education – RE is taught each week through a combination of RE lessons, Collective Worship and Gospel Assemblies. When the Covid-19 guidance allows, we will continue our weekly Hymn practice. Gospel Values will continue to link throughout all areas of the children's learning.
English – English will continue to be taught daily. With regular handwriting practice, daily whole class reading using the VIPERS reading skills focus (Vocabulary, Inference, Prediction, Retrieval, Summary or Sequence) and daily writing inspired by the text based Literary Curriculum.
Reading Books – Your support is vital for your children to make excellent progress in reading, so thank you in advance. Please continue to sign your child's reading record each time they read and make comment on their reading skills and discussion of the text.
If you would like to come in to hear readers regularly, please talk to us at the end of the day to discuss – we are working with current government guidance to enable this.
Mathematics – Maths is taught daily, using our Power Maths mastery scheme - with its exciting 'can do' approach. We will continue to concentrate on number, calculation, measures, geometry and statistics as well as plenty of reasoning and problem solving.
PE/Games – Children will continue to have two lessons of PE each week, one indoor and one outdoor - if the weather allows.
Creative curriculum- Science/History/Geography/Art or D&T, and Music, PSHE and Computing will be also taught each week.
More details can be found in the following documents:
New for September 2020, all classes will have the opportunity to take part in Forest School, Food Technlogy, Spanish, Art and STEM (Science, Technology, Engineering and Maths) for one afternoon a week. These afternoon sessions will rotate each short term so that all classes have the opportunity to take part in all learning activites over the year. They will be led by trained staff during teachers' planning, preparation and assessment (PPA) time. In Term 1, Year 3 will be taking part in Spanish and Art with Mrs Gabriel and Mrs Keane.