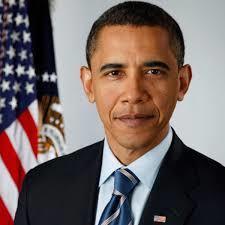 Welcome to 'Barack Obama' Class
Year 6
Class Teacher: Mrs Theresa McDonagh
Teaching Assistant: Mrs Jo Hughes
Page currently under construction......
"We are all children of God, one family working together to develop a community of shared values, shared challenges and equal opportunities through knowledge and understanding of the Gospels, with Jesus Christ as our teacher."
St Mary's Catholic School Mission Statement
A link to the Year 6 Curriculum can be viewed here:
Detailed information packs from the 'Meet the Teacher' evening have been sent home in which a summary of this term's learning may be found. As a brief reminder, please see below for a recap of the the learning that will be delivered this term:
Religious Education:
Creation/Judaism/Prayers, Saints and Feasts
English:
Handwriting – Letter-join.

Reading – guided reading every day/ a cycle of 4 adults listening to children on a weekly basis, including the class teacher.

Spelling – No Nonsense scheme. Daily. Incorporates ¾ and 5/6 spellings and patterns from the Year 6 Curriculum.

Grammar, spelling and punctuation – taught through our Class Text: The Arrival by Shaun Tan. Weekly homework will be sent home.
Maths:
Power Maths – Singapore style maths scheme.

Daily problem solving and arithmetic.

Number and place value to 10,000,000.

Addition/subtraction/multiplication/division.

Weekly arithmetic.

Weekly homework.
Foundation Subjects:
Science/DT – light/spectrum wheels.

History – Corsham/aspects of local history/ The Burlington Bunker/Corsham Court / The Weavers' Cottages.

Geography - Corsham /types of settlement/ land use/economics and trade.

ICT – E-Safety.

Art – drawing in perspective/ sketching/collage.

Spanish

PE – Real PE and Rugby.
Should there be any questions, please feel welcome to come in and discuss.