COVID-19 Management - Parent Information Page for
School Opening
This page contains details of the school's plans and actions for the re-opening of St Mary's Catholic School to all children.
Everyone is encouraged to read and digest these documents. Although we are satisfied our actions have the potential to protect the school community, its success is dependent on the actions of all and the resources we have available. It is however, not possible to guarantee that a member of our school family will not become infected, despite our best efforts.
The slogan we have chosen to support our re-opening is "If in doubt. Sit it out." This means that if you have any doubts about your child or your family's health, please stay at home until you are sure everything is OK.
With respect to all of the above, these plans are current at the time of writing.
A week is a long time in "COVID Time" and much can happen between now and the end of any week. Our plans are subject to changes in government guidance and more importantly, the school having the staff and resources to enact them.
In support of school opening please scroll down to view or find:
An info graphic that summarises our Risk Management Plan

Links to updates of the school's COVID-19 Risk Assessment and management plan

Our latest communication about school opening. There are some changes in this so please do read this information.

Three social stories from Mrs Warburton about coming back to school again.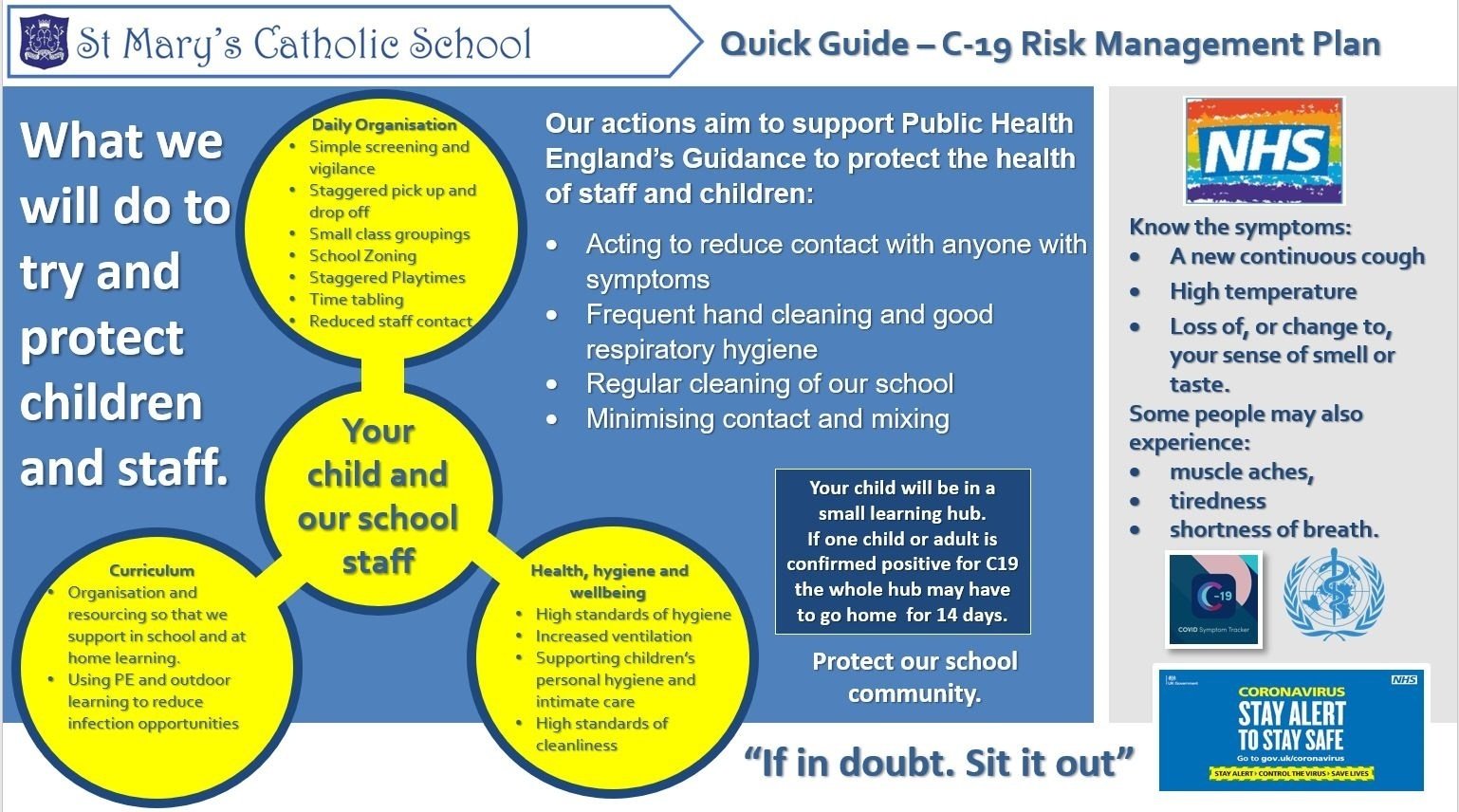 The following icons provide links to the school's documents linked to school re-opening.
COVID-19 Risk Assessment
COVID-19 Risk Management Plan

School Opening Update

01.09.20
Social Stories
To help you get ready for coming back to school, Mrs Warburton has written three social stories to help you understand what school will be like. The starting days are slightly different for the Year 1 children but everything else is the same. Watch on the screen or click the links.
| | | |
| --- | --- | --- |
| Changes in school | Social Distancing | Owls Class - Ready, Steady GO! |
| | | |